Customer Opt-in Information
Do I require my customers to opt in? 
YES!, if you plan on using Saay you MUST have direct permission from the individual you are contacting, and you MUST be able to show this process and proof of opt-in. The FCC refers to this as Prior Express Consent.
Prior Express Consent, should be obtained at the time of phone number collection and must be a voluntary part of the sign-up. It must be an optional choice to give consent.
It's easy to collect Prior Express Consent from customers online.
We find it easiest to put a simple checkbox with a statement at the point of phone number collection.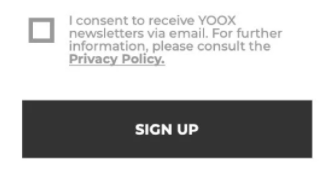 Components of an opt-in disclosure for SMS – Best Practices 
For SMS messages you should include the following information when asking for permission to send messages.
(Permission to Contact) – I give permission for

(Cost Disclosure) Msg & data rates apply

(Your Org Name) who will the messages be from 

( Message Frequency) Msg frequency 1/mo

(Opt-out) Reply Stop to Stop or Reply Stop to End or "stop" to cancel

Consent is not a condition of purchase. 

Reply Help for Help
How easy is it to collect opt-ins from my customers? 
You would be surprised to see how fast you can collect opt-in data.
Let's say you get 1000 sign-ups monthly and 70% gives you permission to contact them with an SMS or automated call. After only a few months you could have permission to contact thousands of people.
Here are some examples of some common opt-in language
SMS OPT IN EXAMPLES:
I consent to receive SMS messages from ABC Inc. Message & data rates may apply, Reply "STOP" to stop txts, reply "help" for help.
By checking this box you agree to receive marketing messages at the number provided. Consent is not a condition of purchase. Message and data rates may apply. Message frequency varies. Reply "help" for help or "stop" to cancel. View privacy policy and terms of service.
By providing your phone number, you are consenting to receive calls and texts, including automated calls and texts, to that number from ABC INC MSG & Data rates may apply. By providing your cell phone or mobile number you are also consenting to receive peer-to-peer messages from ABC inc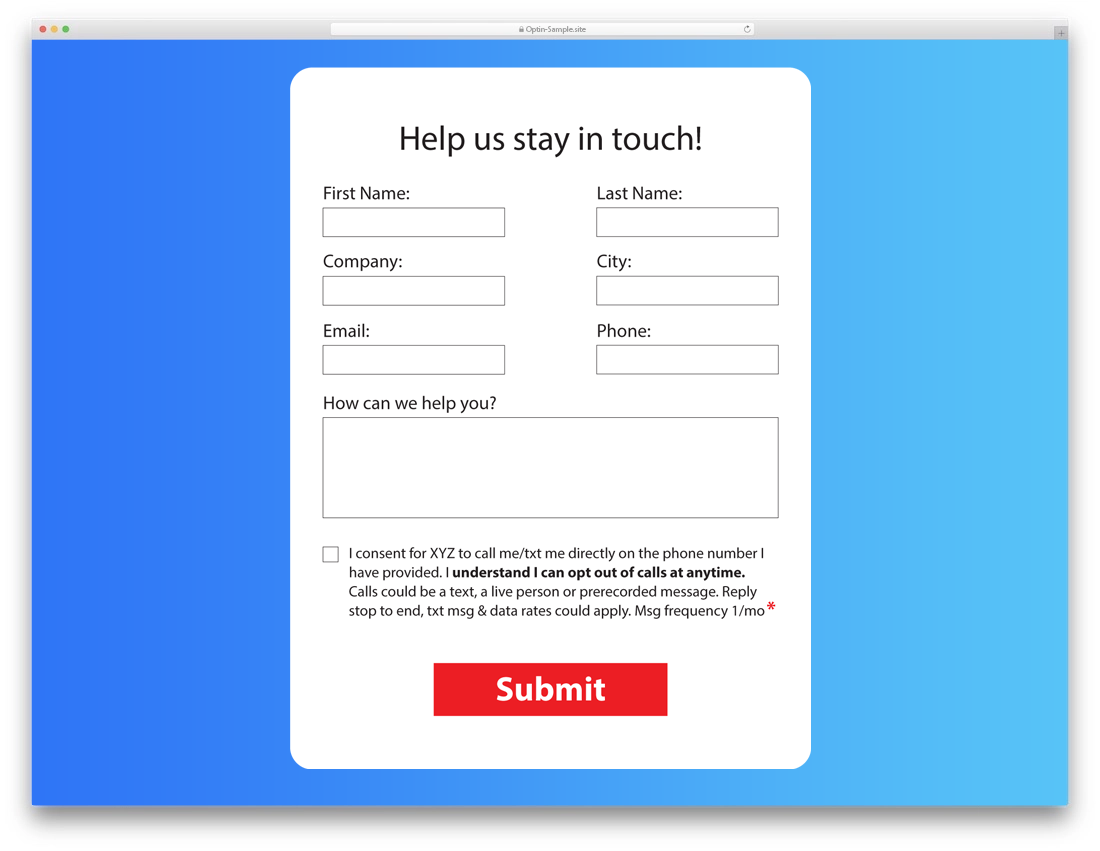 DISCLAIMER: This site is a cursory summary only and likely contains errors and omissions.  This is not legal advice. You should not act or rely on any information contained on this website without seeking the advice of an attorney.